The landlord of a pub in Staffordshire that has been linked to a coronavirus outbreak has admitted that he was "just not strong enough" to ensure that social distancing measures were implemented.
Custodio Pinto, who heads the Crown and Anchor at Stone, Stoke-on-Trent, apologized on Facebook after at least 19 confirmed cases of Covid-19 had been linked to the venue.
Pinto wrote: "First of all, I want to express my deepest regret for all the anguish, disruption, and sadness that the events that took place in Crown and Anchor last month have caused so many people.
"I have been living in Stone since 2001, where we raised our three children, and it has always been the greatest pleasure to be part of this fantastic community.
"On July 18, however, I accept that despite detailed preparation according to their guidelines, I was simply not strong enough to enforce the government's Covid 19 security rules.
"I regret that I have complied with these rules with customers."
The excuse came when pubs across the UK were advised to ensure compliance with government policies.
Sacha Lord, the nightly economic advisor for Greater Manchester, where there is increased local blackout, criticized venues for non-compliance.
"Over the past week, I've heard of numerous pubs, bars, and restaurants putting pressure on customers, disregarding social distance rules, ignoring contact tracing, and actively persuading mixed groups not to cancel bookings," he said. "These venues clearly have a disregard for the safety of both their customers and their employees."
Restaurants and places to drink in Aberdeen had to close on Wednesday due to stricter measures following a local rise in cases related to a bar in the city.
The fear of further violations was intensified by the rising temperatures on the weekend.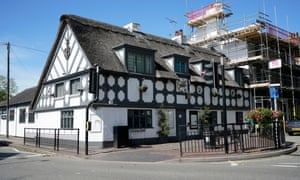 (tagsToTranslate) Outbreak of the Corona Virus (t) News from the UK (t) Politics



Source link