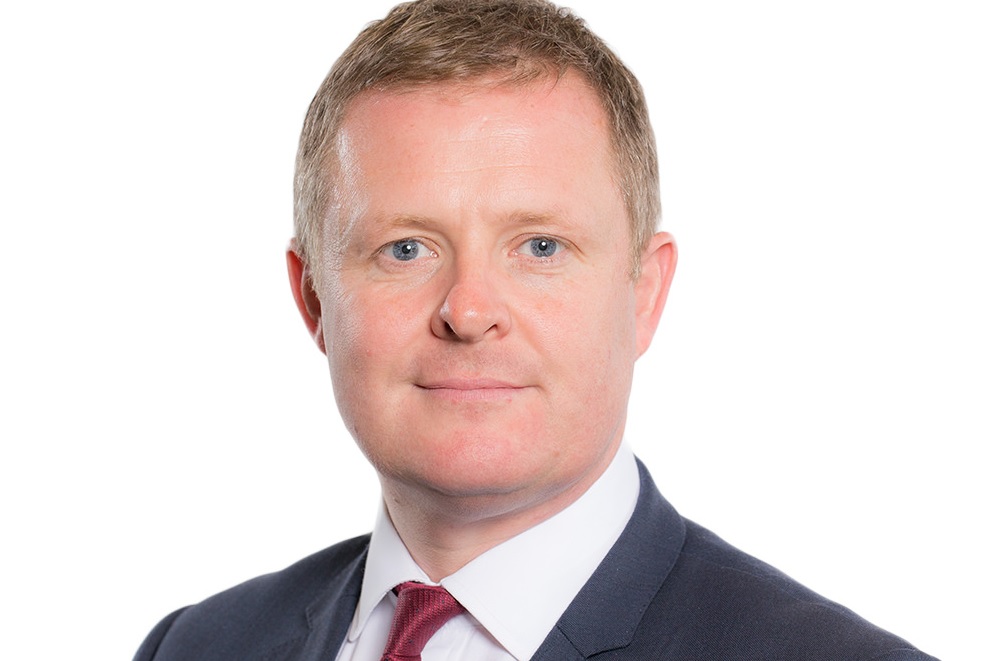 Owen Donovan, Senedd Home
Almost all parts of the controversial internal market law after Brexit will "have a negative impact on decentralization".
Proponents of the law say the opposition is an attempt to thwart Brexit. Opponents compare it to Tryweryn and Hitler's Enabling Act.
Intergovernmental agreements offer a way forward.
Jeremy Miles (Lab, Neath), General Counsel and Brexit Minister, explained what he calls factual arguments against the bill and went through each part and how this would affect decentralization.
This ranged from mutual recognition and non-discrimination clauses that could potentially prevent the Senedd from banning single-use plastics, clauses that could allow professionals with unrecognized qualifications to work in Wales, centralization of oversight in a UK government department and also Violations of International Law in relation to Northern Ireland.
From today's perspective, the attorney general has pledged to do whatever is necessary to prevent the "ill-conceived and highly harmful" law from becoming law.
UK government "tries to neutralize decentralization"
(embed) https://www.youtube.com/watch?v=GoDwDD0itNs (/ embed)
Shadow Brexit Minister Darren Millar MS (Con, Clwyd West) enthusiastically supported the bill. The people of Wales agreed that EU powers would be transferred to the UK government and possibly to the Senedd. He suggested hypocrisy when it came to the UK government setting rules on state aid, for example when the Welsh Government and Remain campaign had no problem with the EU doing so.
In response, the Attorney General said Darren Millar's speech was "a fiction" and asked him to point out where in the bill it was carried over any additional powers to Wales? The Conservatives just don't like the way things are done here, and Alun Cairns' speech at the House of Commons shows the thought process behind it.
Dr. Dai Lloyd MS (Plaid, South Wales West) cited several examples where powers under the bill could have been restricted, including smoking bans, organ donation and possibly free prescriptions. He suggested that the bill could lead to "a second Tryweryn".


The Chairman of the Committee on Constitutional Affairs and Justice, Mick Antoniw MS (Lab, Pontypridd), went one step further:
"I found a European state that was a pinnacle of the rule of law, a mother of parliaments, with a constitution recognized around the world, in which laws were introduced to remove the autonomy of decentralized states and to empower the government to legislate for Violation of the Constitution and disempowerment of the judiciary. That was the Enabling Act of the Weimar Republic of 1933 that brought Hitler to power. "
– Mick Antoniw MS
Alun Davies MS (Laboratory, Blaenau Gwent) requested one reasonable discussion on a federal UK.
Following a question from Delyth Jewell MS (Plaid, South Wales East) about the practical or legal steps that could be taken to protect decentralization, the Attorney General said legal options were being considered. However, the intergovernmental agreement reached through the withdrawal of the Continuity Act provides a constructive way forward if the UK Government is ready to get involved.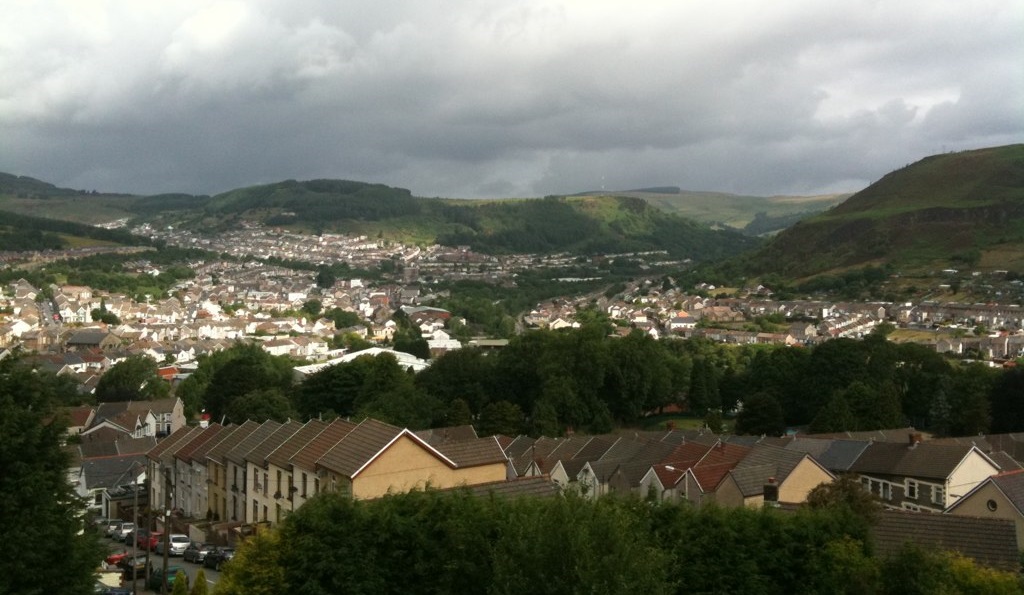 52 new cases of Covid-19 in Rhondda Cynon Taf ahead of tomorrow's lockdown
Public Health Wales has confirmed that an additional 199 people tested positive for coronavirus in today's update.
No new deaths from Covid-19 deaths have been reported in Wales in the past 15 days.
There have been a total of 1,597 deaths and 19,880 people have tested positive for the virus since the pandemic began.
A total of 9,831 tests were conducted across Wales on Tuesday.
Rhondda Cynon Taf, which will be banned from tomorrow, recorded 52 new infections, the highest in Wales.
At Caerphilly it was 36 while Newport recorded 15 and Cardiff 14.
Essential
Dr. Robin Howe, Incident Director for Coronavirus Outbreak Response at Public Health Wales, welcomed the introduction of new restrictions in the Rhondda Cynon Taf Council area, saying, "These measures are important to protect people's health and prevent the spread of the Virus control. "
"The new measures, which will apply to everyone living in the Rhondda Cynon Taf area, will come into effect on Thursday, September 17th at 6:00 pm.
"The previously announced increased public health action in the Rhondda Cynon Taf and Merthyr Tydfil areas will continue in addition to the actions announced today by the Welsh Government.
"This includes that the use of public transport is restricted only for essential purposes and that local people should not visit nursing homes, unless it is an end-of-life visit. In such cases a full PPE is required. "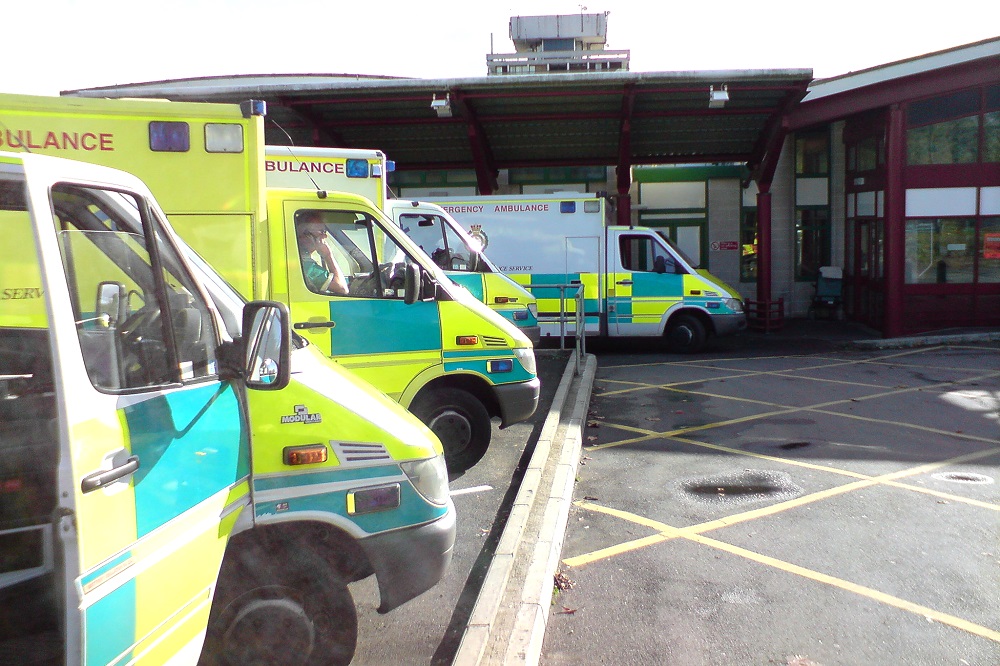 Image by Ashley Buttle (CC BY 2.0).
Minister warns of increasing hospital admissions
"Narrow window to act" to prevent the second wave from being blocked if Covid-19 cases reach February 2020 levels.
The Minister of Health was informed of the latest breach of Covid-19 test data on September 3. First Minister informed on 14th.
Waiting lists could take up the remainder of the next Senedd term; Lighthouse laboratories "worked fine until three weeks ago".
This is usually around the time of year Health Secretary Vaughan Gething (Labor, Cardiff S. & Penarth) makes plans for the NHS to deal with winter pressures. However, this year there will be additional pressure that has been termed "really exceptional". .
As the second wave spreads, the situation becomes more serious. The ambulance service also returned to a high level of activity.
"Despite the tremendous efforts of the majority of people, there are many more cases in some areas that could result in vulnerable people being hospitalized in the coming weeks. So let me be absolutely clear: if we want to avoid further local or national bans, our behavior must change quickly. We are now in a similar position to what we were in early February this year – a matter of weeks before the national lockdown decision that every British nation took in March. "
– Minister of Health Vaughan Gething
£ 800 million will be set aside to help the NHS over the winter, with a focus on preventing Covid-19 through track and trace and easing the burden on the NHS by requiring seasonal flu vaccinations.
Shadow Health Secretary Andrew RT Davies MS (Con, South Wales, Central) raised concerns about the summer backlog, flu vaccine supplies and PPE supplies to health and social workers. He sought clarity on when the Minister knew of the recent data breach in Public Health Wales in order to maintain confidence in future plans.
Investigations
However, the minister confirmed that he was informed of the data breach on September 3rd said the First Minister yesterday that he didn't know about it until the afternoon of September 14th. This has no effect on the investigations that have been initiated.
The minister was less optimistic about reducing waiting times – and that will be the case across the UK. He suggested that most of the next Senedd term will be needed to make up some of the treatment backlog. Even so, he has no concerns about the supply of PPE or flu vaccines.
Rhun ap Iorwerth MS (Plaid, Ynys Môn) noted the serious problems with the UK lighthouse laboratories and the availability of tests. Alun Davies MS (Laboratory, Blaenau Gwent) requested that the tests be brought back to Wales as the UK systems were down "week after week and month after month".
The minister said the lighthouse laboratories were functioning well "until three weeks ago". It has been reassured that the issues will be resolved, but it has reached the turnaround of testing for nurses and is facing the pressures caused by the reopening of schools, colleges and universities on case numbers.
The minister did not appear to have endorsed a Wales-only testing system (for the time being) but said Welsh resources would be used when needed.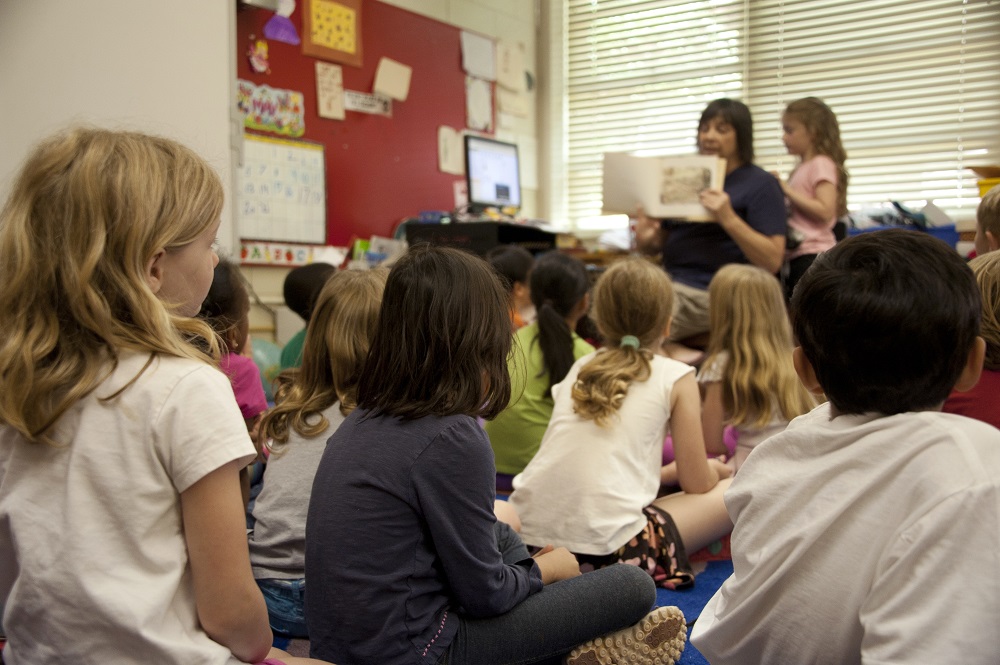 The Education Minister is confident that outbreak management will keep schools open
The "success" of the Track & Trace program will help keep schools and universities open.
The schools will have the flexibility they need until September to make it easier for students to begin regular classes.
Concerns about whether social distancing has been properly observed when moving between classrooms.
Education Minister Kirsty Williams (Lib Dem, Brecon & Radnor) praised the way schools and colleges have dealt with returns to the classroom, saying that, given the events of 2020, their reopening was vital to children's development, despite theirs Priority is the safety of the students.
She hoped that localized outbreak management would help schools and colleges stay open.
"The Wales Technical Advisory Group also realized that we needed to have a solid strategy for tracking and protecting as a prerequisite for a wider school reopening. And as already rehearsed in the chamber, this was a real success story here in Wales. Not only were numerous contacts tracked within 24 hours, but a clear outbreak management approach that will help schools move forward. "
– Secretary of Education Kirsty Williams
Challenges
The Minister accepted that there may be "significant wellbeing challenges" beyond what is normally expected at the start of a new academic year. The schools were given more flexibility in September in order to smoothly reintegrate the students into normal everyday life.
£ 29 million has been allocated to hire additional teaching assistants for 11th, 12th and 13th grade students, as well as students with additional needs, to ensure they can catch up. The councils have also been given £ 10 million to ensure school traffic is safe. More accessible test centers should be set up in the coming weeks.
Shadow Education Secretary Suzy Davies MS (Con, South Wales West) supported schools that stayed open unless they were "forced to close" but several were released during the lockdown.
"… As school principals turned themselves upside down and tried to give our learners the best they could, we now know that there is a major inconsistency between student contact, online content accessibility and the ability of families was Engage with this online content and the willingness of children to abide by it. We all had a bit of Covid fatigue I think. "
– Minister for Shadow Education, Suzy Davies MS
Sian Gwenllian MS (Plaid, Arfon) could not quite believe that the Track & Trace system was described as "successful". Children were sent home to view systems and then couldn't come back until they'd taken a test that was becoming increasingly difficult for parents to reach. There was also a lack of clarity about the use of face coverings on school buses.
Jenny Rathbone MS (Laboratory, Cardiff Central) believed that the bus situation could encourage more students to walk or bike to school.
Several members, including the minister herself, expressed concerns that social distancing was being ignored or difficult to manage when moving between classrooms. However, the minister believed that the simplest solution was to move teachers around the school, with students only switching between classrooms when necessary.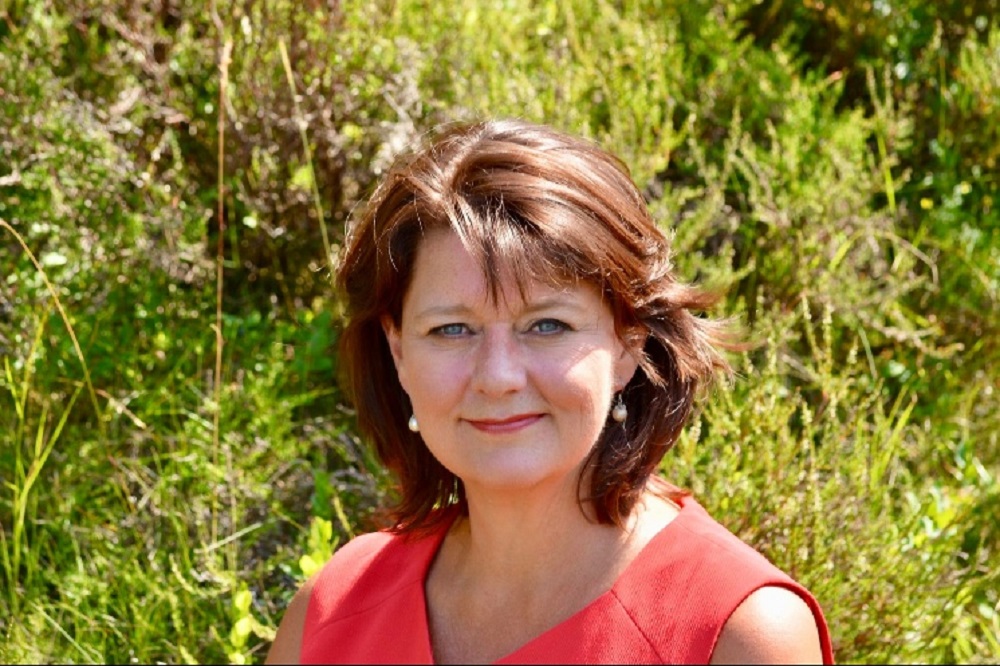 Plans for a center for asylum seekers on the military base were slammed
Leanne Wood MS, Plaid Cymru's shadow minister for equality, has criticized proposals to place 250 asylum seekers on a military base in Pembrokeshire.
Wales Secretary of State Simon Hart said the Penally Army's training center is one of a number of locations being considered for the facility.
He told the Western Telegraph: "After filing an application, the Department of Defense has started exploring options across the UK. One of the locations actively considered is the Penally Training Camp.
"The Department of the Interior and Department of Defense are working hard to ensure that Penally Training Camp is compliant with Covid-19 and has a minimal impact on the local community. The Home Office estimates that around 250 people will be temporarily housed on the site if this option is agreed.
"I'm in contact with the Home Secretary and Pembrokeshire County Council, who in turn speak to the Dyfed Powys Police and other stakeholders.
Perverse
Ms. Wood described the camp as a "perverse environment" for refugees and accused the UK government of not having consulted the local community.
"A military training camp would be a perverse setting for housing people who have witnessed the horrors of the conflict firsthand and who have fled desperation and fear for their lives," she said.
"The accommodation appears to be completely inadequate and would inevitably increase the plight of those who may be forced to stay there.
"There appears to have been little or no consultation with the local authority on these proposals, which means that adequate assistance for these individuals may not be guaranteed if this is found to be the preferred location.
"Wales has a proud history of welcoming asylum seekers from some of the world's most volatile and dangerous regions.
"In order to meet its moral obligation to protect these people, the UK government should identify locations that are both safe and suitable for their accommodation. Currently, they seem to be failing on both fronts. "