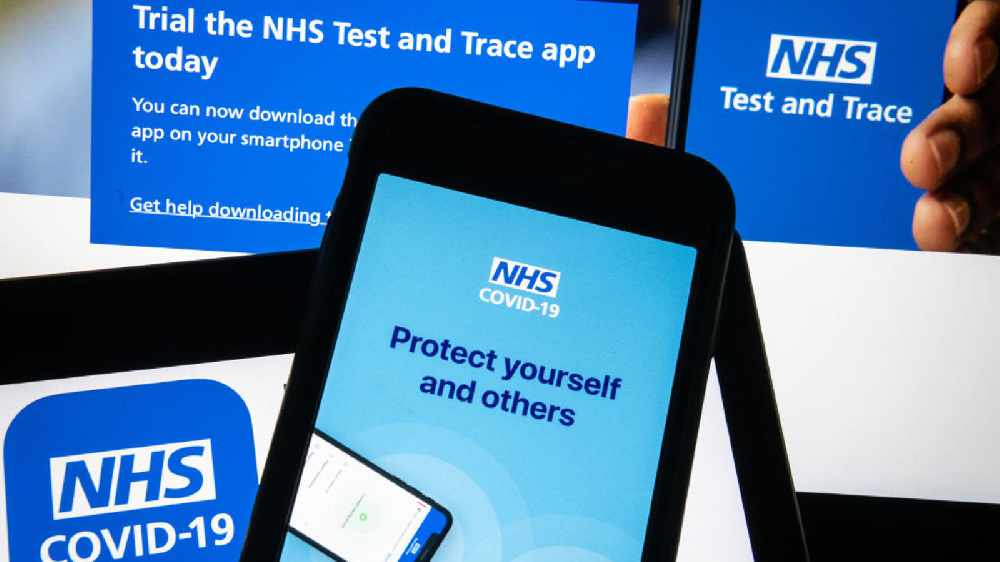 Users of the new NHS COVID-19 tracing app on the Isle of Wight were alerted when a number of zip codes switched from "low risk" to "medium risk" yesterday (Wednesday).
However, it has now been confirmed that due to the current levels of coronavirus in England there is currently no longer a low risk category.
Users of the app, which was tested on the Isle of Wight before rolling out nationwide today, expressed concern about the change.
On Twitter, the official NHS COVID-19 app page (@ NHSCOVID19app) said there was no longer a low-risk category – just "medium" and "high" as more and more infections were occurring in England.
However, in Wales the categories are still "low risk", "medium risk" and "high risk".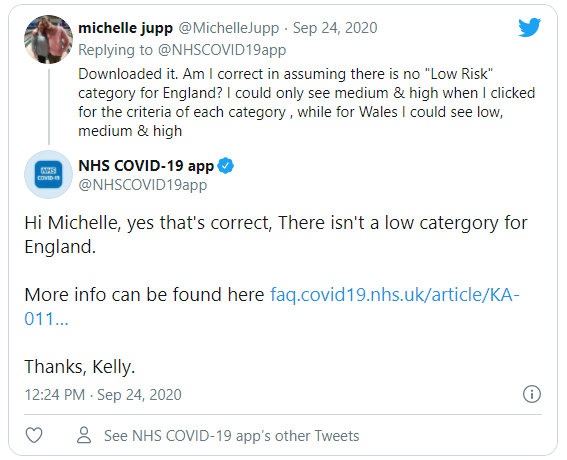 The Isle of Wight Council tried to calm the islanders down today.
Dave Stewart, Chair of the Isle of Wight Council, said:
"We know there are some concerns that the island may be heading for a local lockdown due to the change in alert level in the NHS Covid-19 app, but it is not.
"The infection rate on the island is still relatively low compared to other parts of the country and we continue to monitor this daily.
"The change could simply be due to the national alert level, which increases from three to four. The five new confirmed cases reported yesterday (Wednesday) may also have driven the change.
"The Department of Health and Welfare (DHSC) informs us that most local authorities in England are now rated as moderate because either they or their neighboring local authorities have high or rising rates of infection.
"We will continue to work with DHSC today to find out more about the reasons for the change here.
"In the meantime, we should all remain vigilant for coronavirus symptoms, which include a new continuous cough, high temperature, or loss or change in your sense of taste or smell.
"It's also important that we follow government guidelines: hands, face, space.
Wash your hands frequently for at least 20 seconds or use hand sanitizer regularly.
Wear face covering if necessary.
Keep space away from other people; 2 meters or at least 1 meter apart.
"If you or someone you know is showing symptoms, no matter how mild, get a free test by calling 119 or visiting NHS.uk
"The council also produced one Self Isolation Toolkit to help people prepare to self-isolate if necessary. "
Risk levels and what they mean – in England
High
High risk means that your local authority or a neighboring local authority is taking additional measures such as lockdown to reduce transmission due to high infection rates in the area. A detailed action plan is in place with both local resources and national support.
Read more about what to do if your zip code area is at high risk.
medium
Your local authority or a neighboring local authority has a high or rising level of infection. Please follow the national guidelines.
Read more about what to do if your postcode area risk is medium.
You can download the app:
Google Play Store: https://play.google.com/store/apps/details?id=uk.nhs.covid19.production…
Apple App Store: https://apps.apple.com/us/app/id1520427663…
Find out more: https://covid19.nhs.uk
(tagsToTranslate) News (t) Isle of Wight (t) Radio (t) Broadcasting (t) Ryde (t) Cows (t) Sandown (t) Yarmouth



Source link