Tughans warns manufacturers of "real challenges" and needs government support
---

---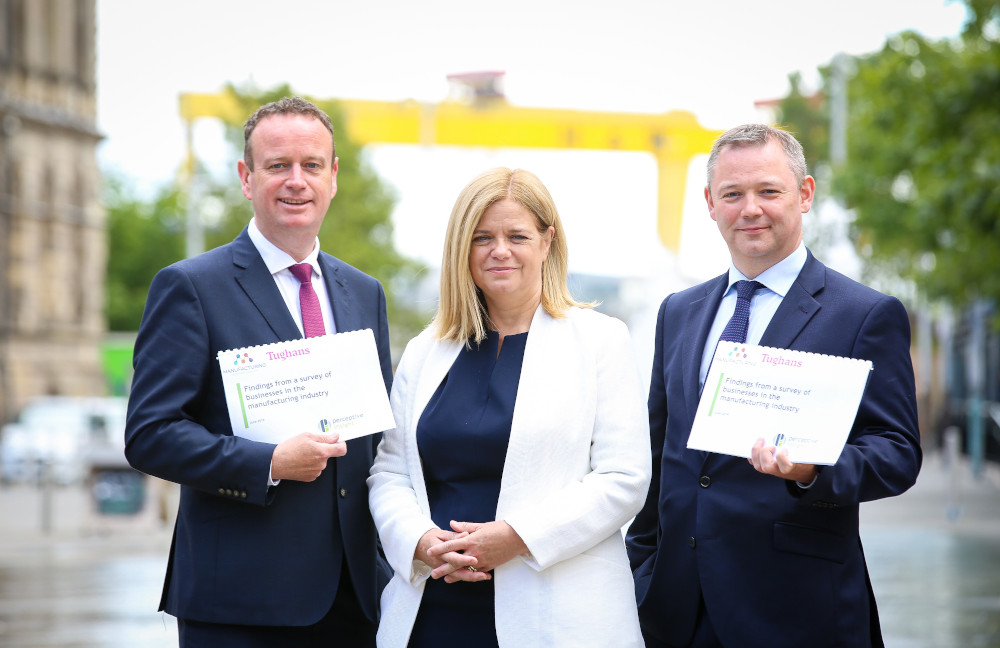 Manufacturing companies in Northern Ireland face "real challenges" and need government support to survive COVID-19 and Brexit. Tughans warned about it.
The company commented on the results of a new survey of 130 companies that Perceptive Insight conducted on behalf of Tughans and Tughans Manufacturing NI.
The biggest concerns for companies were the impact or uncertainty of Brexit. Reducing demand for goods and services; political uncertainty / climate; and the cost of doing business.
Much of the business is declining in sales, including the UK market, and while a third of the businesses are 80 percent or more busy, they report that demand is slow.
Almost two-thirds (65 percent) of companies have reported an increase in labor costs, and 64 percent believe that costs and financing problems are the main obstacles to implementing new technologies.
James Donnelly, partner and head of the company at Tughanssaid, "Tughans represents a significant number of manufacturing companies in Northern Ireland and beyond.
"These customers are currently facing real challenges and we see an increase in advice from our specialist teams, particularly in terms of personnel, contracts and banking."
Stephen Kelly, CEO of Manufacturing NIsaid: "While Northern Ireland's private sector may be optimistic and resilient, the dual leaders of the pandemic and Brexit are undermining the trust of many.
"Policy makers need to correct this urgently if our economy is to recover, if jobs are to be protected and created and if companies are to be saved."
He added: "COVID-19 may be the dominant factor in much of the turmoil that companies have experienced in the past weeks and months, but the specter of Brexit has reappeared as half of our companies experience a downturn in the new year expected. "
Much of the survey found the lack of clarity, procedures or details of new customs procedures and requirements.
"A third of Northern Irish companies do not believe they will be able to handle the complex new agreements," said Kelly.
"For the Northern Ireland Protocol to work for our businesses, businesses need more information and details to prepare for and fund the changes."