With the Topic Modeling Tool, MARU aims at human inclination
June 11, 2020
The tech-savvy market and customer recognition company Maru Group has launched an unstructured data engine called "Maru / HUB Topic Modeling" that uses AI and machine learning to automatically group relevant comments without the need for custom rules and human prejudices.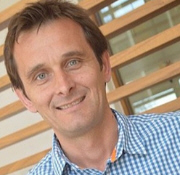 Maru and its operating companies – Maru / Matchbox, Maru / Blue and Maru / HUB – combine expertise in System 1 (fast, instinctive and emotional) and System 2 (slower, more considered and more logical) to deliver a & # 39; holistic understanding of the consumer decision. The group's proprietary technology platform, Maru / HUB, integrates multiple data streams into a single system and enables real-time analysis of behavior, transaction and attitude information.
Building on Maru / HUB, the new topic modeling tool enables users and researchers to identify key issues, understand relationships between trends, and uncover hidden patterns in data. The group has worked with behavioral researchers at the University of Strathclyde to test the tool on a large scale, and has been shown to uncover new insights that traditional text-frame-based text analysis lacks.
Steve Brockway (pictured), Maru / Matchbox UK's Chief Research Officer and lead researcher on the project, comments on the launch as follows: "The technology provides better insight by uncovering new patterns in unstructured data, faster than any human-machine partnership could. We have momentum in our research and development. Our next step is to apply machine learning to analytical approaches to better understand what drives certain behaviors immediately. "
Website: www.marugroup.net .