BioShock's creative director, Ken Levine, has ruled out returning to the series with his next game, but said the unannounced project he's working on contains "somewhat strange shit".
When asked at a Gamelab Live Panel on Wednesday whether he would return to the BioShock universe with his next game, Levine confirmed that this was not the case.
Last year, publisher 2K announced that work on a new entry in the BioShock franchise had started in its newly announced Cloud Chamber studio, but Levine is not involved.
"I think they announced that there will be a new game, but I'm working on my own thing," said the author and designer on Wednesday. "I think I kind of said what I wanted to say, so I wanted to do something different."
Levine closed Irrational Games in 2014 – the studio behind BioShock and its sequel Infinite – and founded a smaller studio called Ghost Story Games.
At the time, he said that the company owned by Take-Two – originally composed of 15 employees – would be dedicated "narrative" digital games that were "highly repeatable".
Very little has been revealed about Ghost Story's debut project in the past six years it features "narrative legos" Levine said it will result in a player-driven, highly repeatable game.
In January 2015, Levine tweeted that he would be his next project a "first-person sci-fi" gameand at EGX Rezzed in 2017, he announced that the game would use a system inspired by Middle-earth: Shadow of MordorNemesis system.
Levine commented on the project during the Gamelab stream and suggested that the project would contain some fancy elements.
"I can't really talk about the new game, but there is something strange about it," he said. "I think if you don't have people saying," That sounds a bit crazy, "you haven't gotten close enough to the edge.
"Because the great stuff exists on the edge of" over the top "and" just fine "(and), sometimes you have to push the point and do something outrageous and ridiculous and then pull it back."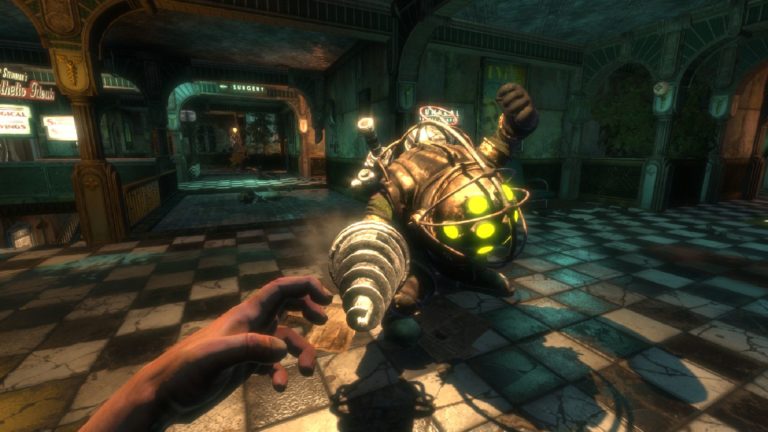 He added: "But if you don't go to the outrageous and ridiculous, you never know where that line is … that means you have to go to the office sometimes, tell people and look at them, you're crazy, and then you bring it back to something that you can actually achieve. "
Jordon Thomas, who has worked as a writer, designer and creative director in all three BioShock games, hopes that the fourth game in the series will take an original approach and be "unaffected" by the past.
Scott Sinclair, the art director of the original BioShock and BioShock Infinite, is working on the new game, among other things.