ICAS calls for tax reform
---

---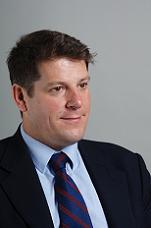 The Institute of Accountants of Scotland (ICAS) has called for several reforms and a more informed public debate in a new paper.
The future of UK taxation – published by the ICAS Tax Board – notes that the government is unwilling to increase key income-increasing taxes, which is contributing to increasingly complex and lengthy tax legislation that makes it difficult for taxpayers (especially those not represented) to understand and comply with their tax obligations.
Bruce Cartwright CA, ICAS general managersaid: "In recent years, following the outcome of the EU referendum and the prolonged Brexit process, there has been considerable uncertainty for businesses and individuals. The coronavirus pandemic has created a whole new level of uncertainty, but it can also offer the government the opportunity to generate public support for tax reform.
"So far, this has been difficult to achieve, but the aftermath of the pandemic, with strong public support from the NHS, could be the ideal time for a public debate about who should pay taxes and how much they should contribute."
ICAS believes that a lack of understanding of an overly complex system combined with the perception of widespread abuse has contributed to a feeling of injustice among the public that undermines voluntary compliance.
Examples of abuse and problems with the international tax system have been widely publicized, but successes in combating tax avoidance or the work of the EU have been far less publicized OECD (supported by the British government) reform the international tax.
This issue should be part of a broader public dialogue supported by the UK government on the role of taxation in society and its role in supporting public services and the common good.
According to the report, the business landscape has changed significantly in recent years, affecting both companies and individuals.
Increasing digitization and developments in AI have made older bricks and mortar companies struggle to compete with new global online businesses.
The growth of the gig economy has opened up opportunities for some but led to exploitation of others, and the government's provision of coronavirus support programs has highlighted these trends.
ICAS notes that taxation sometimes has difficulty keeping up with these changes, both politically and in terms of tax administration, and makes a number of recommendations to address key issues affecting the future of UK taxation.
Charlotte Barbour MA CA CTA (Fellow), Tax DirectorICAS said: "The ICAS Tax Board is seeking to publicly discuss the role of tax in supporting public services and contributing to the common good. Please contact us to share your views."