Sietske de Groot
Director of TradePeers
Yes, yes, we know – there is a global pandemic that has brought civilization as we know it to a standstill – so the last thing you want to hear about is Brexit.
But sometimes "I won't" and today is the last day that Britain can request an extension of the Brexit transition period (note: this will not be the case).
With this in mind, we thought we would speak to Sietske de Groot from TradePeers again, this time about how we can prepare for the possibility of a Brexit without a deal.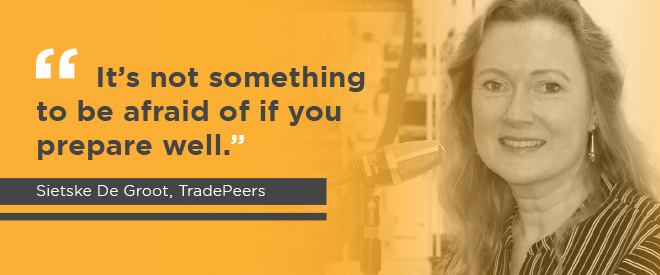 Sietske is not the bookmaker's and UK government's favorite to start their "shock and awe" PR campaign straight away, and goes three basic ways that UK companies of all sizes can weather the storm of a worst-case scenario.
Now listen
Useful information and links in the podcast:
Growthhub.london
TradePeers website
UK government advice on end of transition
EU advice on the end of the transition period
Readiness factsheets and webinars from the London Growth Hub
UK government's new point-based immigration system
SME-specific advice on Brexit and the Covid 19 crisis
Subscribe to our podcasts on