The Home Secretary has admitted that she doesn't know how many people who come to Britain suffer from coronavirus.
Priti Patel I couldn't say what proportion of the roughly 50,000 travelers who cross the border into the UK each day are either air corridors or quarantined COVID-19.
She said she asked about the character, but she was being held by another government department.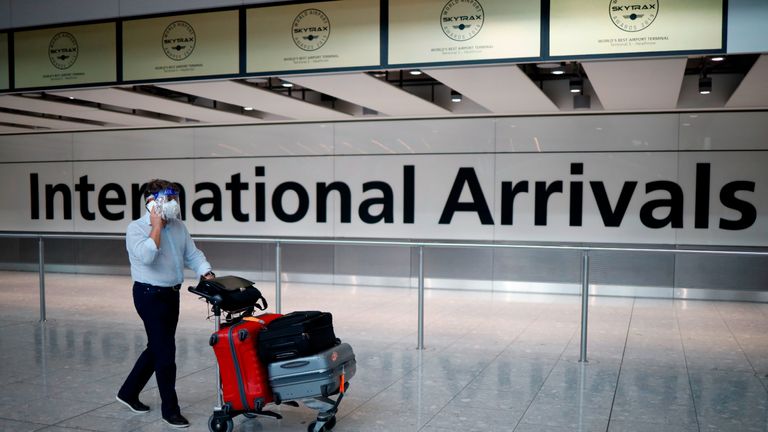 Ms. Patel was asked by Yvette Cooper of Labor, Chair of the Commons Internal Affairs Committee, to explain how many of those who enter the UK have Corona virus.
"I don't know," replied the Interior Minister.
"Around 50,000 people come to the country every day – across all modes of transport.
"I have no number of people who come into the country with coronavirus every day.
"This number is held centrally elsewhere in the government by the Department of Health and Public Health in England."
Sky News contacted both of them to ask them to provide the latest numbers.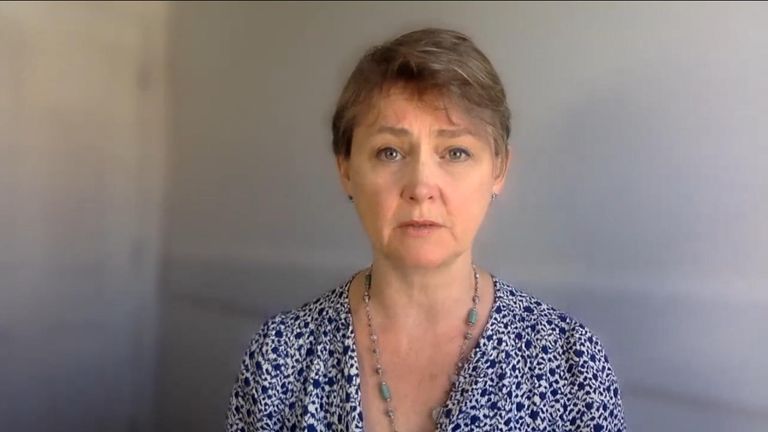 Ms. Patel denied never asking for information and then said the latest estimate was 0.5% of travelers.
Ms. Cooper informed her that this was the same number as on March 23, when the UK's lockout was announced, and was actually referring to the proportion of cases across the country that had been purchased by recent arrivals.
"I just told you the number that I was given as the only reliable estimate," the Interior Minister said.
"We will ask that you come to you in writing from a government scientific advisor."
Professor John Aston, the chief science advisor to the Home Office, later admitted that the number was "highly uncertain".
But he said, "we remain confident" that the number of people with coronavirus coming to the UK has not increased above about 0.5%.
:: Listen to the daily podcast Apple podcasts, Google podcasts, Spotify, Spreaker
David Lammy, Labor Shadow Justice Secretary, posted a clip online about Ms. Patel and Ms. Cooper's exchange and wrote, "Good leadership has never been more important. But this government is asleep at the wheel. Watch and cry."
In early June, the government launched a two-week quarantine for new arrivals from most countries.
At the time, Ms. Patel said it would be introduced "to keep the transmission rate low and prevent a devastating second wave."
The restrictions were then changed to allow travelers to enter the UK when they arrive from countries that are considered low-risk due to their infection rates.