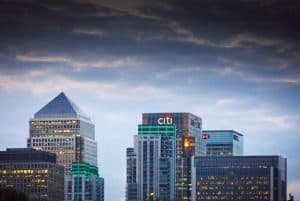 The US investment bank Citi has created a new role in its markets and investment services business as the business adapts to Brexit. This comes from an internal memo from The TRADE.
Fabio Lisanti has been appointed market leader for Western Europe – with the exception of the UK – and will oversee the strategy across the region and provide the entire product platform for all customer segments.
Citi said the role was created to "enable better connectivity, customer focus and efficiency in post-Brexit countries in Western Europe," and to take advantage of growth and market opportunities, the memo said.
Lisanti reports directly to Leo Arduini, EMEA director of markets and investment services, who wrote the memo, to Conor Davis, EMEA director, investor sales, and Flavio Figueiredo, global director of corporate sales in interest rates and currencies. All country markets across Western Europe will report to Lisanti.
Shortly after Lisanti joined Citi in 2016 as Head of Markets, Securities and Services for Italy, he expanded his responsibilities to Switzerland, Greece, Liechtenstein and Cyprus. Prior to that, he held 20 senior positions at UBS, leading global debt markets, institutional and corporate solutions sales, and fixed income structuring.
Citi's market and securities business has been restructured in recent months. The investment bank moved in July to combine its equities, prime brokerage and investment services units into a single business unit.
Known as Equity and Investment Services (ESS), the company is led jointly by Dan Keegan, Head of Equities, and Okan Pekin, Global Head of Prime, Futures and Investment Services. The unit was previously led by Murray Roos, co-head of equities, alongside Keegan and Pekin, but Citi confirmed in January that Roos had decided to leave after five years. Shortly thereafter, he was appointed the new Group Director of Capital Markets at the London Stock Exchange Group.
(tagsToTranslate) Citi (t) Fabio Lisanti (t) Western Europe markets Head (t) Markets and Investment Services (t) Brexit



Source link