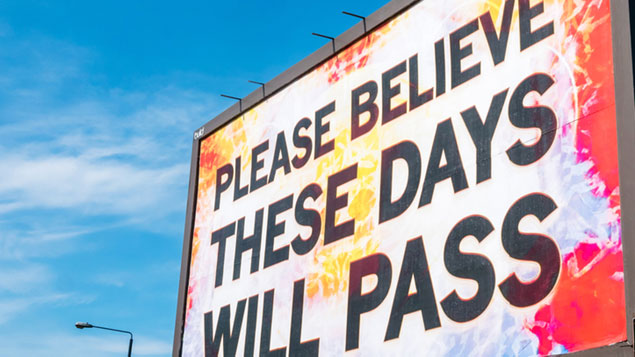 Photo: Shutterstock
Almost half of the companies aim to hire fewer employees in the next year or not to hire at all. This was the result of the British Industry Association's annual survey, which the agency described as a "two-speed recovery".
Although 46% of companies said they would not add to or maintain previous levels of recruitment, 51% said they do. This balance of + 5% is unfavorable compared to + 56% in the previous year.
According to the National Statistics Office this weekThe unemployment rate rose from 3.9% to 4.1% and the number of jobs in the UK fell by 354,000 to 35.41 million between March and June 2020 – the largest decrease since September 1992.
Despite pressure to end the vacation program on October 31, many economists predict unemployment could double to three million by the end of the year.
Matthew Fell, CBI's Chief Policy Director in the UK, said: "The UK market has been under severe stress since the beginning of the Covid-19 crisis and although the economy is starting to open up again, pressures on businesses remain acute. With ongoing social distancing, higher costs, lower demand, local lockdowns, and second wave fears, companies are toning down their recruiting plans. "
The survey, a collaboration with recruiting firm Pertemps, also found that only + 7% of companies expected their workforce to grow in a year, compared to + 28% in last year's survey. Additionally, 48% plan to consider options to restructure their business, and a third of companies will freeze pay for all roles.
Half of the 248 respondents (50%) said they had taken steps to protect their jobs. Within this group, almost half had reduced working hours (46%), while more than two in five (43%) had reduced premiums. A quarter of them had reduced overtime and paid bonuses (26%).
When asked what approach they expect on their next pay round, a third (33%) of respondents said they intend to introduce a wage freeze on all roles (up from 5% in 2019). Meanwhile, 8% were still planning to rise above inflation and 29% aimed to raise wages for their employees in line with inflation (from 14% to 54% in 2019).
In response to rising national living wages, more than one in three companies surveyed (34%) that are affected by the minimum wage believe that the Low Wage Commission should take a cautious approach. Almost every third company surveyed (27%) would like the rate to be frozen in 2021.
Fell added, "We're seeing a two-speed recovery. While some companies are already trying to create new jobs, most others are in survival mode. Young people are facing one of the most difficult job markets in decades. Supporting them during this difficult time and making sure they have access to opportunity will be of vital importance. It is encouraging to see that one in ten companies wants to use the Kickstart program. "
Carmen Watson, General Manager of Pertemps, said: "We have seen signs of this in the past few weeks. August saw a significant increase in recruiting activity as companies began planning to reopen.
"Flexible work arrangements will be a priority for companies as they continue to cope with change. It is therefore not surprising that almost half of the respondents see transformation and restructuring plans as a priority. More and more clients we speak to are looking for on-demand recruitment services with the ability to expand recruiting capacity where and when it is needed. "
Current job offers in the field of human resources today

Browse through other personnel jobs