The impending no-deal Brexit dilemma is getting closer every day. Less than five months until Great Britain can be excluded from the European Customs Union. This will create big problems for which a Dutch 3PL has the solution.
Highways
It's called Freightways and has been in business since 1986, dealing with freight forwarding, warehousing, value-added logistics, customs, tax representation and of course order picking, packaging and shipping. It is centrally located in the Netherlands and is perfectly located between the port of Rotterdam and Amsterdam Airport (Schiphol). With the help of the renowned Dutch infrastructure, your goods can be sent to all parts of the world in no time at all. This of course also includes your trade with the EU, which remains freely available without customs and duties.

No-deal Brexit
Starting next year, goods shipped from the UK to Europe and Ireland will have to go through customs in the event of a no-deal Brexit. This will happen when the EU and the UK government cannot agree on a trade deal. Then the rules of the World Trade Organization apply, which means that your products are subject to customs duties and border controls. This in turn means that your products will take longer to reach their destination, and at a higher cost than usual. Costs that force you to raise your prices so that your customers pay for what makes your product less competitive.
The delivery time is also influenced. The UK is currently in the process of setting up more customs offices at its border while training the staff to operate them. Despite your best efforts, you should expect delays. Especially with bottlenecks like Dover. Without a trade deal, Brexit could make your product more expensive and have a longer transit time. May drive them out of the EU market.
Take a move
Is your company or logistics partner located in the UK and are you concerned about Brexit and its consequences? Now is the time to think about a step. We know getting all of your goods from the UK to the Netherlands is quite a chore, but it will benefit you in the long run. Your product will continue to move freely within the European Union and Freightways is just as well networked as your current logistics partner. If not better. They have a network of agents operating in key locations and are the Dutch partner of Fulfillment 4 Europe. And as an Authorized Economic Operator (AEO) you even enjoy certain advantages when trading across the EU.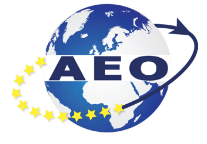 In addition, they are a regulated agent (known consignor) for air freight. This means your air cargo doesn't have to go through expensive airport demos, saving you a fair bit of money. They are EKO certified. So if your product is organic, you can store and distribute it. You're also equipped and able to handle all of your tied stocks. And your inventory can be monitored 24/7 by having real-time access to the warehouse management system you are using.
Last but not least, customer care is a priority for them. Don't expect queues when you call them. Instead, expect to hear a friendly voice and the answers to your questions straight away.
European distribution center
Should you need more information or an offer or would you like to pay them a visit? Reach them below info@freightways.nl. Or of course you can call them.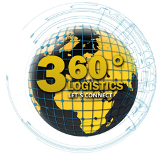 Let's connect!